't  Zunnetje is located in the holliday park Breezand 1. This park is located at the northern tip of Walcheren, just behind the Northsea Dunes.
The park is desiged as a spacious old school landscape park. The houses are at least 20 meter from each other and have ample privacy all round. The park does not have fixed boundaries or borders between the houses.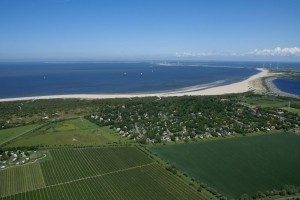 The bungalows were built in the 1950s and 1960s to individual designs.
This set-up has resulted in a relaxed holiday atmosphere where you will find quite in a green environment.